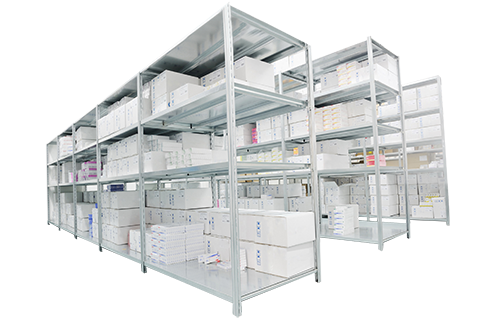 You Can Count on Leading Vendors
At PlentyRx, we help you source pharmaceuticals from industry leading, pharmaceutical vendors, and from a selection of NABP/VAWD Certified Suppliers; those that have received accreditation through the National Association of Boards of Pharmacy (NABP).
Our state-of-the-art platform gives you immediate access to multiple wholesalers, offering over 50,000 products. This means you can quickly and easily compare pharmaceutical prices, instead of calling around multiple sources.
You can count on:
Multiple Licensed Vendors: this way, you can access a wide variety of choices, from top providers in the industry
Fast Shipping Methods: immediate shipping that gets you just what you need - right when you need it
The Best Rates: opportunities that help you quickly reduce the cost of pharmaceuticals, so you can boost your bottom line
Over 50,000 Products: this way, you get access to the diverse selection you require to serve your patients
At Plenty RX you're Always In-the-Know
Through PlentyRx, you have direct access to your supplier's information; including transaction pedigree, invoice/pedigree request, or you can even directly request transaction history from each supplier.
This way, you never have unanswered questions about any suppliers and vendors. We ensure all the information you require is right at your fingertips.