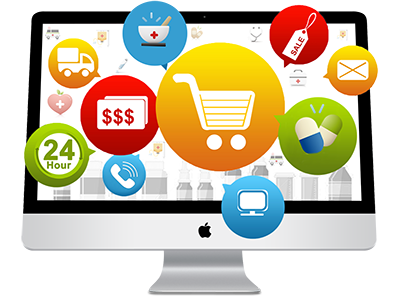 It's Time to Get the Outstanding Results You Deserve
Signing up for PlentyRx is easy, fast, and convenient. Even better, it's absolutely free. That's right. No hidden fees, and no crazy commitments. You can join PlentyRx to start getting the awesome service and great rates you deserve, right away.
Address
Phone
Fax
E-mail
Business Hours
Monday-Friday
10:00 am - 6:00 pm EST
Signing Up is Easy as 1, 2, 3…
When you sign up for PlentyRx, you get personalized service from an experienced account executive available to you by phone, fax, or email. Follow these easy steps to get started:
Step 1
Click on the Button Below

Click Here To Get Started!
Step 2
Fill out our Account Setup Form.
Step 3
Submit a copy of your State and DEA Licenses via
Fax to 888-688-1242, or email to sales@plentyrx.com.
---
Our expert team members will quickly and thoroughly review your application. And once approved, you can place orders that same day!
Have questions? Give us a shout! Our qualified representatives are eager to assist you and ensure you have the answers you need.
Friendly note: Most of our vendors accept Visa, MasterCard, and American Express.